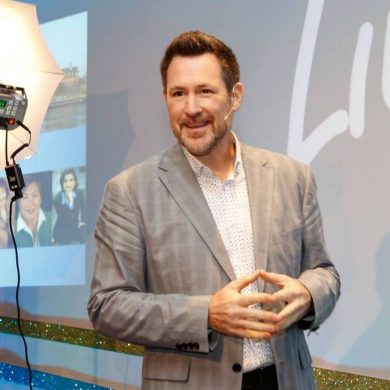 Steve Cozart, PCC
ICF Certified PCC Coach, Trainer & Speaker
About me
Steve Cozart, an ICF-certified Professional Certified Coach (PCC), has more than 20 years of experience delivering communications and leadership training and spent over 15 years in the corporate environment at companies like Pacific Bell/SBC, New Edge Networks and Google before becoming an independent coach, consultant, and trainer. Steve has worked with the senior level teams at many Fortune 500 companies, as well as delivered training for mid-level managers to C-Suite Executives.
As a professional coach, Steve helps his clients learn how to be extremely comfortable and effective in the spotlight, to improve their presentation skills, command a room, hold a group's attention and thrive in challenging and dynamic environments by using the techniques of actors, professional speakers, and entertainers.
Steve is also an internationally sought after speaker and trainer, facilitator, and executive coach. Steve's expertise includes public speaking and presentation skills, leadership and organizational development, executive and business coaching, change management, human capital development, talent management, business process re-engineering, strategic planning, communications, and operations in government, corporate, healthcare, and entrepreneurial environments. Steve has more than twenty years of experience providing effective management consulting services to businesses and government, facilitating public speaking, crucial communication, media interviewing, public relations leadership and sales development, customer service, implementing and overseeing technology programs and training. Steve has developed satisfaction and retention strategies & SLA's by ensuring adherence to specific metrics & KPIs and has created & delivered training and technical training to both internal and customer-facing team members.